Students please remember that when you are going to and from lunch and dismissing, elementary classes are still in session. There has been an increased number of reports that students are being loud and distracting at theser times in the hallways near elementary classrooms. Although it is your time to relax, the elementary students and teachers are working at these times. Please be respectful of this and aware that you serve as their role models so behave accordingly.
Tickets for Mr. Marauder are now on sale!! $6.00 presale or $5.00 with a canned good donation to The Veteran's Association. Feel free to bring in more than one can. Tickets can be purchased from Ms. Viel or a STUCO member at lunch.
New Executive and current Student Council Members meeting today, Tuesday May 23rd after school. Attendance mandatory!
Chocolate for sale from any freshmen or Ms. Viel. $1.00 buys you a sweet delight. There is a variety of chocolate, don't deny yourself some sugar buy one or two today!!
Seniors: several scholarships are due this week The New York Mills PTSO due Wednesday May 24th, The New York Mills Volunteer Fire Department and Sheriff Robert Maciol Scholarships are due Thursday May 25th.
If you are looking for a job, check out the bullentin board in the music hall. If you would rather go to a camp there are camps posted on bullentin boards in the music hall and outside the gym.
REMINDER There is a district Dress Code that must be followed even when the sun comes out! Please make sure you are dressed appropriately for school. If you are not you will be referred to the office where arrangements will have to be made for appropriate clothing to be brought to you before you can return to class. For a complete description of clothing deemed inappropriate for school see your student handbook. A reminder will also be sent home to parents with the complete description with your report cards this week.

REMINDER

from Mrs. Facci and Mr. Dodge - STUDENTS - Please keep cell phones in your book bags or locked in lockers during class time. They should not be seen or heard during classes as they are a distraction. If your teachers repeatedly ask you to put your cell phone away they will be sending you to the office for more progressive consequences.

Any Student Athletes waiting for coaches to arrive should do so in athletic study hall in the library unless staying with a teacher for extra help. Students should not be unsupervised in hallways, gym or lobby while waiting for coaches to arrive.

Don't be bored this summer....Come join the fun!!
SUMMER CAMPS
Engaging workshops for students entering grades 7 - 10
June 26-29 8:30 am - 3:00 pm Creative Cooking
July 10-13 8:30 am - 3:00 pm Introduction to Policing Procedures, Self Enhancement, Introduction to Cybersecurity or Health Careers
OHM Boces Career & Technical Education Center New Hartford
Applications may be picked up at the counseling office. Deadline is Friday May 26th.
Driver's Education Program at Notre Dame High School this summer. Every Monday, Wednesday and Friday either 8:30 to 10:00 or 10:00 to 11:30. Starting Wednesday June 28th ending August 4th. Flyers in the counseling office or click here drivers ed
Seniors, there are new scholarships arriving weekly. Check out the guidance section or stop by the guidance/counseling office.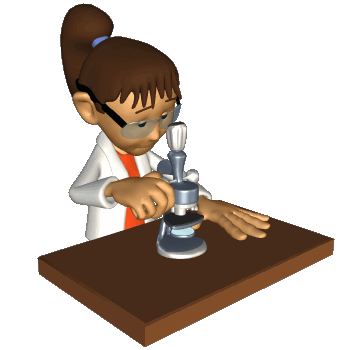 Science Fun Facts:
The oldest person to run a marathan was 101 years old and ran the London Marathon in 2012.
More women run road races than men. the only road race that has more men sign up than women is the marathon.
When you run, your heart beats with enough pressure to squirt blood 30 feet
Running burns about 50% more calories than walking.
An average man has enough energy stored in his fat cells to run non stop for 3 days straight.